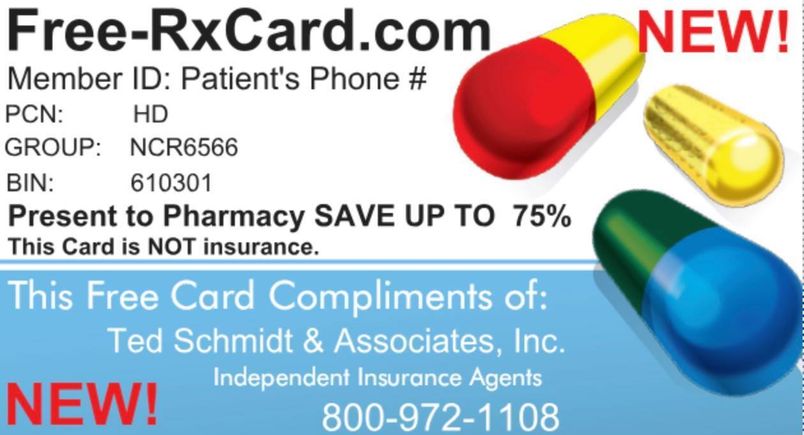 • Show this screen to your Pharmacist. 
It has all the necessary information needed!
How Does This Card Work?
• Free Card - available to all - no Pre-ex exclusions
• Discounts on Most Medications
• Accepted at Most Pharmacies
• Not insurance - offers discounts up to 75% on most medications
• Useful for medications not covered by deductible or gap areas.
• One Card covers the entire family including your pets!
Check Drug prices
Copyright ©2020 Free-RxCard.com. All Rights Reserved.
Designed by Publishers, Inc.